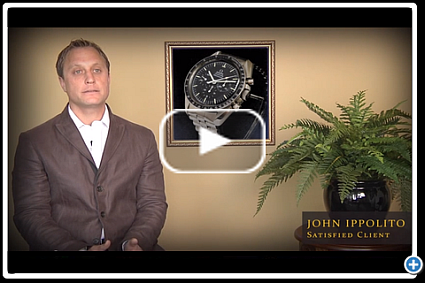 Oceanside Pawn Shop pays you more cash for gold, diamond jewelry, old silver coins, and other estate assets. Our pawnbrokers and luxury estate buyers are experts at helping you get bigger cash loans when you pawn gold, pawn jewelry, pawn silver, and pawn other pre-owned merchandise like Patek Philippe watches, Gucci handbags, and sterling silver cutlery. Your instant collateral cash loan with our pawnbrokers requires no credit check. Your privacy is strictly guarded.
If you think the interest rates at Oceanside pawn shops are probably too high, we have some facts to share. The interest rates at Oceanside Pawn Shop are a lot lower than those charged by pawn shops in some other states and less than you might think. In addition, with our instant cash loans, your credit rating remains totally safe!
If you need help making ends meet, a collateral cash loan from Oceanside Pawn Shop may be the most convenient choice for you. We offer collateral loans from $2,500 – $50,000 (and beyond), depending on the resale value of your item. Not only can you pawn luxury items with our pawnbrokers, you can also sell gold, sell jewelry, and sell diamonds with our expert estate buyers.
Call us at (619) 236-9603 to get the cash you need today! We offer free verbal appraisals with your appointment. Oceanside Pawn Shop is the Oceanside pawnbroker service division of SDJB. Learn more about our luxury pawn shop in the YouTube video above. Our offices are located at the corner of E Street and Sixth Avenue in the Gaslamp Quarter of Downtown San Diego.